Celebration
by Faye
(Canada)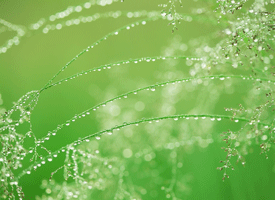 © Jinyoung Lee, Dreamstime.com
With the dawning of humanity the stars twinkled, beaming their celebration of a new creation of God. We were, indeed, in a position to hear them sing, for the birthing of the human being was an event which the cosmos celebrated. Was this at the time when we were an idea in the mind of God, when we were sparks exploring the cosmos, or at the time when we were breathed upon the earth in bodily form? It matters not, for all time is one, in the mind of God. And all of these were times of celebration. All these concepts were there in essence at the beginning, glittering their potential at God's first thought of a creature called homo sapiens.

All God's thoughts are celebrated in such a way, with such a celebration. (As a creator creates they are voicing, vibrating, accessing, celebration. The Creator IS Celebration.) And it is part of the coming home that we, when we go back to God, will be part of the celebration of new thoughts that come after us. Ever has it been and ever will it be so.

With this Great Home as a final goal, it is easy to feel off-track when we are faced with the mundane problems of day to day living. Know that somewhere, in their essence, they are another step toward this final destination.

Join in and write your own page! It's easy to do. How? Simply click here to return to Uplifting Messages.
Do you like our website?
Please tell your friends about us.