The End, The Beginning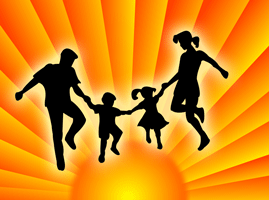 © Guilu, Dreamstime.com
In the beginning and the end of everything are found the keys to all possibilities.  A start takes a great deal of energy, building up a momentum to carry the thing through much of its life to its completion, or does it?
If we are constantly in the now does not each now have enough energy of itself, and each now flows to the next now, complete in itself?  Do not many now's contain beginnings and endings, each whole, or complete within themselves?  So is each now not perfect unto itself?  In such a way is the beginning and the ending found in the now and in the now, you can best learn of them.  This is the concept of God, for God is the "Now", and that is where you meet Him.
(The real gist of this conundrum is this - the beginning and the ending are linear thinking - they are "doing" thinking. Doing is what we do in the Western world. We have been trained to "do", not to "be."  The "Now" is being. That is why what is written above seems so confusing.)
What it's really saying is that our job is to learn to "be", and the "doing" will take care of itself. It was important that you went through the confusion - to understand that making this change is so radical that it will feel alien, at first.
Return to More Uplifting Messages

Do you like our website?
Please tell your friends about us.