Little Happinesses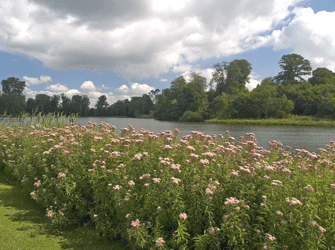 © Matthew Collingwood, Dreamstime.com
As the lilies of the field are provided for, so are we.  We will receive that which is in keeping with our best path of growth, but this is not all bad.  We would really be more uncomfortable with any other way if we had it.  Intrinsically, we would know we were off the path.  So if your path is less than ideal, don't lose heart - not losing heart, is probably one of the lessons you are working on. 
Finding pleasure in the small joys of life is one of the most sustaining attributes that anyone can cultivate, for it can bring joy into your life everyday.  Deciding to do little things that you find make you happy, and finding ways to incorporate them into your life everyday, can be a big step in attaining a "happy life."  Most people aim for one big thing that will take a period of time to attain and burn off all their energy in pursuing it.  I am not suggesting that this is not a perfectly feasible goal.  I am suggesting that gaining the little happinesses will give more energy to tackle the big one. And working on the little ones will train the laws of prosperity to work for you.
It is the same for money - earn a little and wonder how you can earn more; the way will come.  Be advised that being provided for, encompasses much more than earning money, and that you have many needs far higher on the list, which will probably be provided for first.  Look at those who have money and realize that very few are happy because they still have other needs that need filling more.  We can block the flow to those things we need depending on karma and learned behaviour from those who have taught us.  The best way to find happiness, or anything else, to open the flow of it to our lives, is to study those who have attained it and apply what we learn to our own lives.  Keep in mind that your motive, or intent can play a major role in whether this comes in, in a good, or bad way.  We choose and, sooner, or later, we reap the results of our actions and our intents.
(Inspirational writing 1996)
Return to More Uplifting Messages

Do you like our website?
Please tell your friends about us.