More Uplifting Tidbits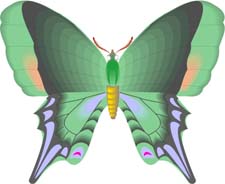 Pre-History
At the time of the descent of Satan into the earth much was different upon the face of this planet.  There was more of liquid than of solid.  There was more of heavy gases than of oxygen, for the earth's atmosphere was not fully developed into the state that it presently holds.  It was, in reality, much like going through a swamp in the misty morning would be for humanity today.  Most of the land, then formed, was floating on liquid.  Humanity was far less dense and spent much of its time hovering above the land and water, skimming the surface.
Faith
 Faith is the act of believing in that which is not seen.  Faith is our outward living of concepts which we believe to be true, and want to make true in our lives.  Faith is bringing into the physical that which we feel is mentally and spiritually true.  In the process of living it, we are giving it form.
Power
 The only power Satan has upon the earth is the power people give him, the power humanity allows him.
Wisdom and Truth
 Truth is all around us.  Ask for wisdom to know the truth.
Perspective
 How is it that some human beings are self-thinking, and some are world-thinking, universe-thinking, cosmos-thinking?  Is this the difference between being a human being and being a god?  Is humanity's perspective the only thing that keeps us from Heaven on earth?
Purpose
 You say, "But I have nothing to say, nothing to do."  God has something to do through you!
Return to More Uplifting Messages

Do you like our website?
Please tell your friends about us.