The Mark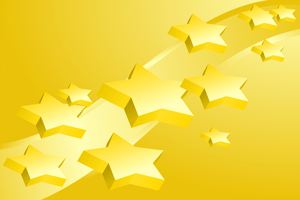 © Dmitry Maslov, Dreamstime.com
In a world of woe, it is hard to be happy.  It is hard to maintain your equilibrium when many around you are trying to pass on their chaos and confusion.  How do you keep centred; how do you keep your mind on the mark?  Find a symbol, find an emblem, for that which you want to keep coming back to.  Remember a time when you felt that way, and recall it when you get off-track.  Find a word, a saying, that describes what you're trying to achieve and repeat it to yourself throughout the day.  Surround yourself with small reminders of what you're aiming for, and stop to look at them, to register their significance.  Give out that which you want to receive, instead of replying to what others are giving out to you.  Realize that others will still be giving off that which they are used to receiving because they don't know of, or are not ready for, this training of the mind.
If everyone in the world gave out thoughts of love for the same five minutes, what would be the result?  Certainly a thought for us to ponder.  Will we ever try it?
What would you say to the world if you had the attention of every ear?
(Inspirational writing 1996)
Return to More Uplifting Messages

Do you like our website?
Please tell your friends about us.